Click above on Actors'Videos 1
Lena Harris Biography
I have enjoyed several creative careers in my life.
My most recent project is a documentary short that I wrote,
directed,
produced
and filmed
which premi
ered at
the
As a writer, I have written several scripts that have gone to production;
and I contribute
to industry publications such as
Back Stage. My book,
TWENTY-FIVE 5-MINUTE POWER SCENES is published by Smith and Kraus.
I wrote and directed a Webseries
entitled
THE ELAINE YOUNG SHOW,
that captured the true life story
of legendary realtor to the stars,
Please click on the link below to find out more about
I started my career as an actress and model.
I had an extensive modeling and commercial career with the
Ford Model Agency in New York and Europe
--
a career that gave me the
opportunity
to travel the world
for leading designers and advertisers
among them
Revlon, Max Factor, Helena Rubinstein,
Estee Lauder and Tiffany.
I appeared on the pages and covers of magazines
including Good Houskeeping
Time Magazine, Harpers Bazaar, Vogue and many others;
also appearing in numerous national television commercials.
As an actor, I was honored to receive
the Back Stage West / Drama-Logue Critics Award for my role as
Elaine Nevazio in Neil Simon's "Last of the Red Hot Lovers."
One of my most joyous and rewarding careers, however, has been that
of acting instructor and coach. I trained to teach acting for
years prior to opening my own school 20 years ago.
My acting training began under Baruch Lumet, father of
acclaimed director Sidney Lumet. Baruch Lumet was the director
of the Institute of Performing Arts and known for
hi
s work
in the Yiddish theater
.
The techniques that I teach are based on the
Stanislavsky System and Sanford Meisner exercises.
Actors are filmed at the workshop sessions using original material;
resulting in 2-4 minute finished scenes that may be streamed online and
emailed to the industry. I offer on-camera techniques that give the actor
the discipline needed to overcome certain constraints that are required
in front of the camera (which are not present in stage acting).
Backstage has requested several article from me; one specifically
explains the importance of studying on-camera technique
("Always Be Studying" (On-Camera Technique).
The acting techniques I teach allow the actor to be spontaneous,
alive, truthful, and in the moment. Actors work on monologues, dialects,
and impediments (for example, blindness or addiction).
Backstage requested the following article from me:
"Approaching a Role with an Accent"
I teach the Stanislavsky method of using physical actions to induce
feelings and emotions. Stanislavsky says, "In the doing the emotion will come."
My workshop provides actors with a safe and creative environment in which
they can apply techniques designed to empower actors
to achieve their full potential.
The muscles for acting must be developed and then
exercised constantly.
It is for that reason that each of the actors are filmed at
EVERY class. While applying their new techniques, the actors dress
in their character's wardrobe and makeup, step in front of the
camera and they ACT!
The process is tremendous fun! The actors work from
original material written by me (many of the scenes coming
from my Smith and Kraus book), resulting in 2-4 minute
finished videos that can be streamed online
to the industry.
(c) 2019 Lena Harris Productions. All Rights Reserved
Our Mission Statement
High principles, passion for art, and technical mastery are our foundation.
Generous hearts, working harmoniously to elevate the spirit is our bond.
A higher awareness of life's joys and peace of mind is our reward.
~
~~~ It is our obligation as actors to reflect the human condition ~~~
Check out The Master Class' awesome scenes
on my Youtube Channel.
LENA HARRIS On-Camera Workshop
Please send a recent photograph
and your contac
t
information to:
~
Back to the top - HOME - Click below -
~
Email: lenaharrisstudio@aol.com
Contact: 310.226.7034
On-set
coaching by appointment.
Lena Harris is available for private and
http://www.imdb.com/name/nm5938754/
Workshop Info-www.lenaharris.com/content.html?page=2
The Studio is available to writers and directors.
S
ome of my recent articles in BACK STAGE:
"Approaching a Role with an Accent"
"Always be Studying" (On-Camera Technique)
Visit Lena's book page -
(Scene Study Series) (9781575254326): Lena Harris:
Written by Lena Harris. (Scene Study Series) A Smith & Kraus Book.
TWENTY-FIVE 5-MINUTE POWER SCENES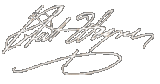 - Robert Wagner
Lena Harris makes that ever so easy."
words off the page and make them his own.
"One of the requisites for an actor is to be able to take the
Lena's Book