LENA HARRIS ON-CAMERA WORKSHOP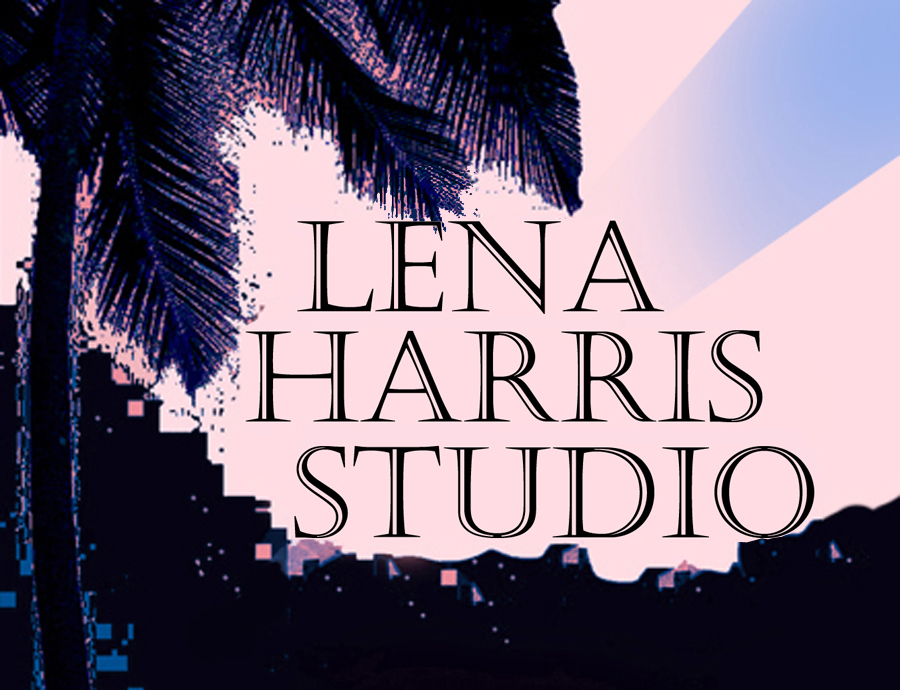 Lena Harris' workshop consist of a basic boot camp for beginners
and an Advanced on-camera technique class; " The Master Class".
Lena teaches actors how to draw on their imagination with emotional preparation,
and the use of Stanislavsky method of using Physical Actions to induce
feelings and emotions. To quote Stanislavsky, "In the doing, the emotion will come"."
Stanislavsky believed that the use of "sense memory" (meaning the actor's private
and/or painful memories to portray a character's emotions) would be detrimental
to the psyche of actors; and that to draw from the imagination
was more valuable to the development of a character.
This is never more apparent than in the case of youthful actors
who by the very nature of their youth have
little frame of reference.
The actors are given their scripts 24 hours prior to class.
During class, the scene is broken down rehearsed, blocked and then
filmed--a system that parallels the
usual audition procedure in the industry.
Lena teaches techniques that are based on The Stanislavsky System and
Sanford Meisner exercises. She teaches the mastery of these techniques resulting
in the
actor becoming relaxed, spontaneous, reactive, fully-present
in the moment
and truthful
under the given circumstance. In the beginner's
workshop,
Lena additionally offers scene
study and work on monologues
allowing
the actor to
apply the techniques step by step.
Lena also gives the
actors a
relaxation technique. The actors master
dialects, and impediments (for example blindness or an addiction)
while deepening
their emotional preparation and working to make their
actions specific.
During the 1950's Stanislavsky worked closely with Stella Adler,
who was a member
o
f the legendary Group Theater (other members include
Marlon Brando,
Sanford Meisner, Harold Clurman, Lee Strasberg,
Clifford Odets
and Elia Kazan.
~
To quote Fonda St. Paul, personal manager, author/producer and performer,
in the entertainment industry - "Lena teaches the actors specific
techniques that lead to the ability to look at any script, memorize it,
break it down and deliver a stellar performance that results in getting the job.
Because each actor is filmed every week at the Lena Harris On-Camera Workshop,
he or she is able to accumulate finished scenes (original material written by Lena Harris)
and monologues to display to agents and other industry sources around
the world via Lena's state-of-the-art on-line broadcast platform."
- Fonda St. Paul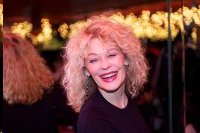 Fonda's books:
"FOREVER CHRISTMAS EVE",
"SMILE PRETTY NOW", and "ENCORE! ENCORE!"
are available at amazon.com.
http://www.amazon.com/Fonda-St.-Paul/e/B007VHAFL4
~
Lena Harris
Lena's recent artical for BACKSTAGE:
BACKSTAGE The Actors Resource
"On-Camera Technique"
By Lena Harris
Why should you take an on-camera class?
There are essential differences between acting for the stage and acting for the
motion picture and television industry.
On-camera training prepares you to walk on to a
film
or TV set having mastered techniques specifically for the camera.
There are certain constraints that actors should overcome in front of a camera that are not
present in stage acting.
For example, it takes studied on-camera technique to work within the
limitations often
prescribed in blocking scenes, and specifically in close-ups.
I use Jack Nicholson's performance in the courtroom scene of "A Few Good Men" to illustrate how
to play a bigger-than-life character constrained to a tight close-up. Nicholson's disciplined
performance is a true joy to watch, as he is completely relaxed while being fully emotionalized
with all his rage and intensity, but without flailing his arms or animating his face, while not
moving
an inch out of frame.
We all want to play bigger-than-life characters in bigger-than-life circumstances.
The challenge is to deliver that intensity while working within the limitations of the medium.
What level should you be at when taking this type of class?
If you have prior acting knowledge, it can certainly be to your advantage; however,
this training is for all levels. Beginners can learn acting techniques in concert with
on-camera techniques.
Seasoned actors looking to hone their skills can work on
character types that are often different
from what they have currently on their reels.
In each case, the experience is muscle-building,
with the distinct advantage that
actors are provided with finished, edited scenes that may be
emailed and streamed to the industry.
Is this for actors who want to do television, film, or theater?
An on-camera class is a good workout for all actors.
There is a tremendous amount of respect in the community for a theater actor, not least
because of the length of time for which the actor must be completely and fully connected
to the circumstances and to the other characters
. This is an arduous workout, physically
and emotionally, that I employ in my workshop by shooting three- to four-minute
original scenes in one take and without a cut.
This strengthens the endurance of actors as they apply their techniques -
an abilitythat islauded by the industry.
Click on the link below to view Actors' scenes on my Youtube Channel
http://www.youtube.com/user/lenaharrisstudio
~
"Always Be Studying" (On-Camera Technique)
Click on -
Written by Lena Harris. (Scene Study Series)
A Smith & Kraus Book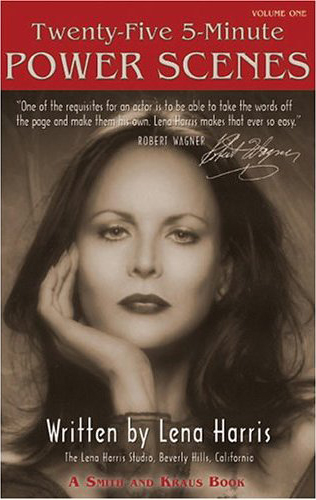 Lena Harris Imdb:
Michael Emerson, producer/director says,
"Lena, from the moment I landed on your website I
found it appealing and engaging and was captivated by your
scenes and your wonderful actors. Great Job!"

- Michael S. Emerson
~
To quote Sean King, actor/writer/producer,
"I can honestly say that when I came to Los Angeles, I was completely
clueless about finding a reputable acting studio. Luckily for me, a personal manager
mentioned Lena Harris. That one recommendation has truly changed my
life personally and professionally.
Through her first-hand knowledge and mastery of "Meisner Technique", and her
inventive exercises for true emotion, I now have the confidence I needed to succeed
in the entertainment business as a trained professional. Lena will teach you tools that
you can use and sharpen throughout your professional career. If you are ready to learn how
to act truthfully "moment to moment" in a nurturing environment, where YOU are the main
focus, then the Lena Harris On-Camera Workshop is the place for you!"
- Sean King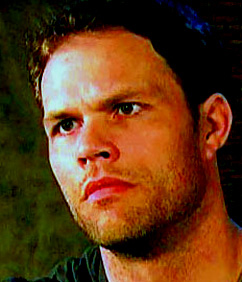 Sean King's screenplay "Generation Gap" won the
The CAMIE Award for Best Original Screenplay (TV movie).
Sean King is currently starring in "Silverlake Video: The Movie".
Sean King imdb - http://www.imdb.com/name/nm1975166/
If you would like to join the workshop,
please send a recent photograph
and contact information to
~~~ It is our obligation as actors to reflect the human condition ~~~
HOME - click below
(c) 2020 Lena Harris Productions. All Rights Reserved
Powered by SiteWelder