TWENTY-FIVE 5-MINUTE POWER SCENES
Written by Lena Harris
A Smith and Kraus Book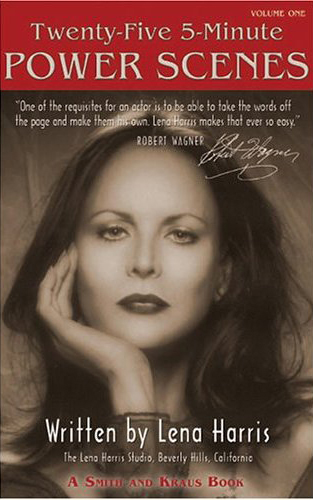 "One of the requisites for an actor is to be able to
take the words off the page and make them his own.
Lena Harris makes that ever so easy."
- Robert Wagner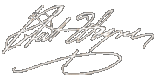 "TWENTY-FIVE 5-MINUTE POWER SCENES is great for Acting classes.
As a college acting professor, I have found this to be an invaluable
source for finding great scenes for my beginning-acting students.
Lena Harris has written scenes with high stakes and great
conflict yet allows for the actor to really fill in the details
(given circumstances) of their characters lives.
I can really explore actions, objectives and obstacles
with my students with each of these scenes."
- Review Written by
P. Savage (Asheville, NC)
"TWENTY-FIVE 5-MINUTE POWER SCENES
situations range from young urban professionals in a
Manhattan bar to lovers in small-town Texas.
Throughout, the writing is sharp and the characters
well drawn. Highly recommended."
- Off The Shelf-
by Stephen Peithman
~
"As every singer needs a great song, every actor
needs a great scene.
TWENTY-FIVE 5-MINUTE POWER SCENES
is awesome material for actors."
Actor - Jay Acavone
~
Lena Harris, award-winning actor and renowned acting coach,
has written these twenty-five original scenes for two to four persons
to both train developing actors and showcase, to best advantage,
their talents. Unable to find scenes from existing plays that would
best exercise the dramatic skills of her acting students, Harris decided
to sit down and pen her own dramatic situations. These riveting scenes,
both comedy and drama, take actors through a dramatic arc of action
in just five minutes, drawing fully on both their dramatic and
comedic skills and their ability to portray, succinctly and accurately,
characters and situations.
Characters and venues range from yuppie professionals in a
Manhattan bar to small-town Texas lovers to a convict locked up in prison.
These scenes help actors to build their acting "muscles" in the classroom and
are also perfect audition material, showcasing their talent for
agents, managers, and casting directors.
~
TWENTY-FIVE 5-MINUTE POWER SCENES Written by Lena Harris
(Scene Study Series) A Smith & Kraus Book. May 2005. c.112p.

ISBN 1-57525-432-8.
Published by Smith & Kraus, the leading publisher
of acting related books.
Power Scenes (Scene Study Series) (9781575254326):
https://www.barnesandnoble.com
/w/twenty-five-5-minute-power-scenes-lena-harris/
1007637519?ean=9781575254326
Below are links to my articles in
"Approaching a Role with an Accent"
Click on below - Approaching a Role with an Accent
https://sites.google.com/site/neutralaccent/neutralaccent/accent
"Always be Studyng" (On-Camera Technique)
Click on - Always Be Studying
~
(c) 2020 Lena Harris Productions. All Rights Reserved